Still Life Floral Hand Towel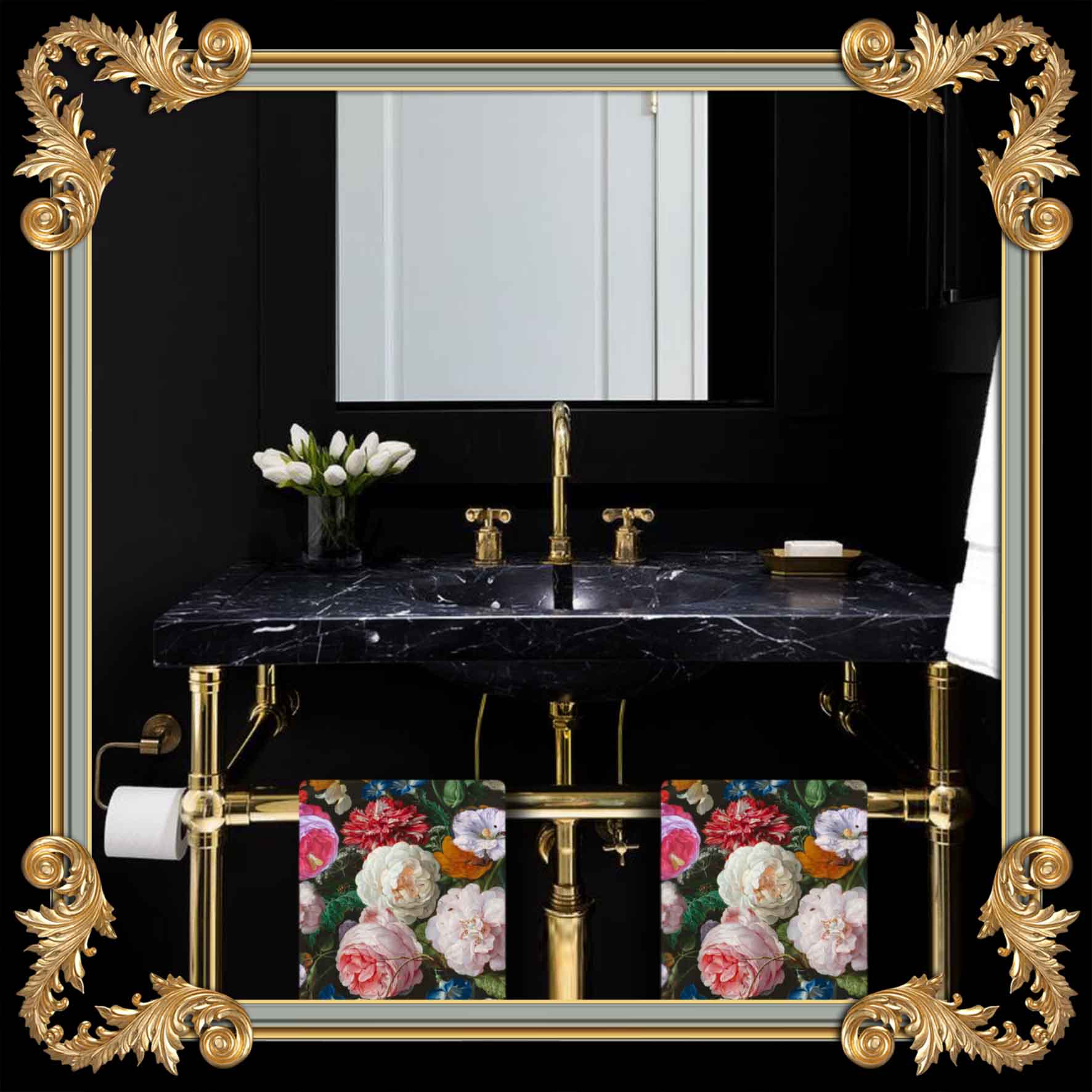 Still Life Floral Hand Towel
Dutch Floral Still Life Painting Hand Towel
Featuring a Painterly Array of Antique Roses, Daffodils, Tulips & Peonies! Perfect for Adding that Touch of Old World Charm to the Powder Room!
Still Life Floral Hand Towel
(Ships in USA 1-2 weeks)
(3-4 Weeks International)
The Front Face Has a Shiny, Soft Velvety Texture and the Reverse is White Terry Cloth.
(15 in x 25 in)