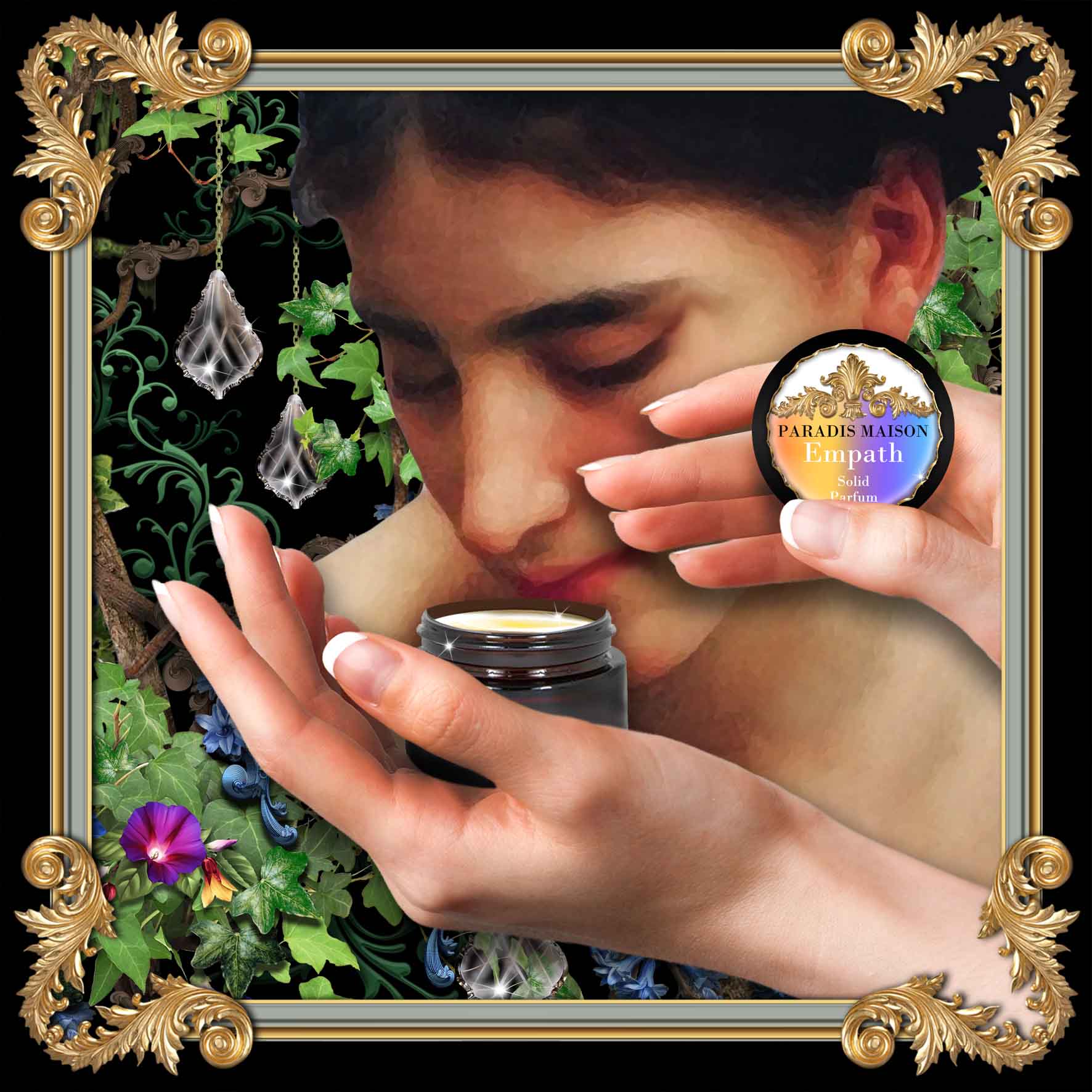 Empath Solid Perfume
Empath Solid Perfume
Life isn't Easy for an Empath…..It's Both a Blessing & a Curse. Taking on others Feelings as if they were Your Own can be Exhausting! On the Flip Side, Your Experience & Pleasure in all things Beautiful is Amplified, Intensified & Heightened.
This Delicate & Thoughtful Blend of Violets & Roses is As Gentle as Your Gentle Soul. Anoint Yourself and Revel in Its Exquisiteness as only an Empath can!
This Luxurious Little Treasure Travels Conveniently in Your Hand Bag or Pocket, Always Ready for a Fragrance Touch Up!
LA COIN PERFUME is Hand Made in LA
100% Organic Jojoba Oil & 100% Organic Beeswax
Blended with the Finest Essential & Perfumer Fragrance Oils
Cruelty Free!
Phthalate & Paraffin Free!
Fragrance for Women
1 Oz / 30 ml (Housed in an Elegant Glass Jar)
Created by & Exclusive to Paradis Maison
Please test on a small patch of skin prior to use. As this product contains natural oils & beeswax keep out of direct sun exposure or apply to areas where the skin is covered (this is important for any alcohol based perfumes too!)
(Ships in USA 1 Week)