Stawberry Shortcake Pillow in Green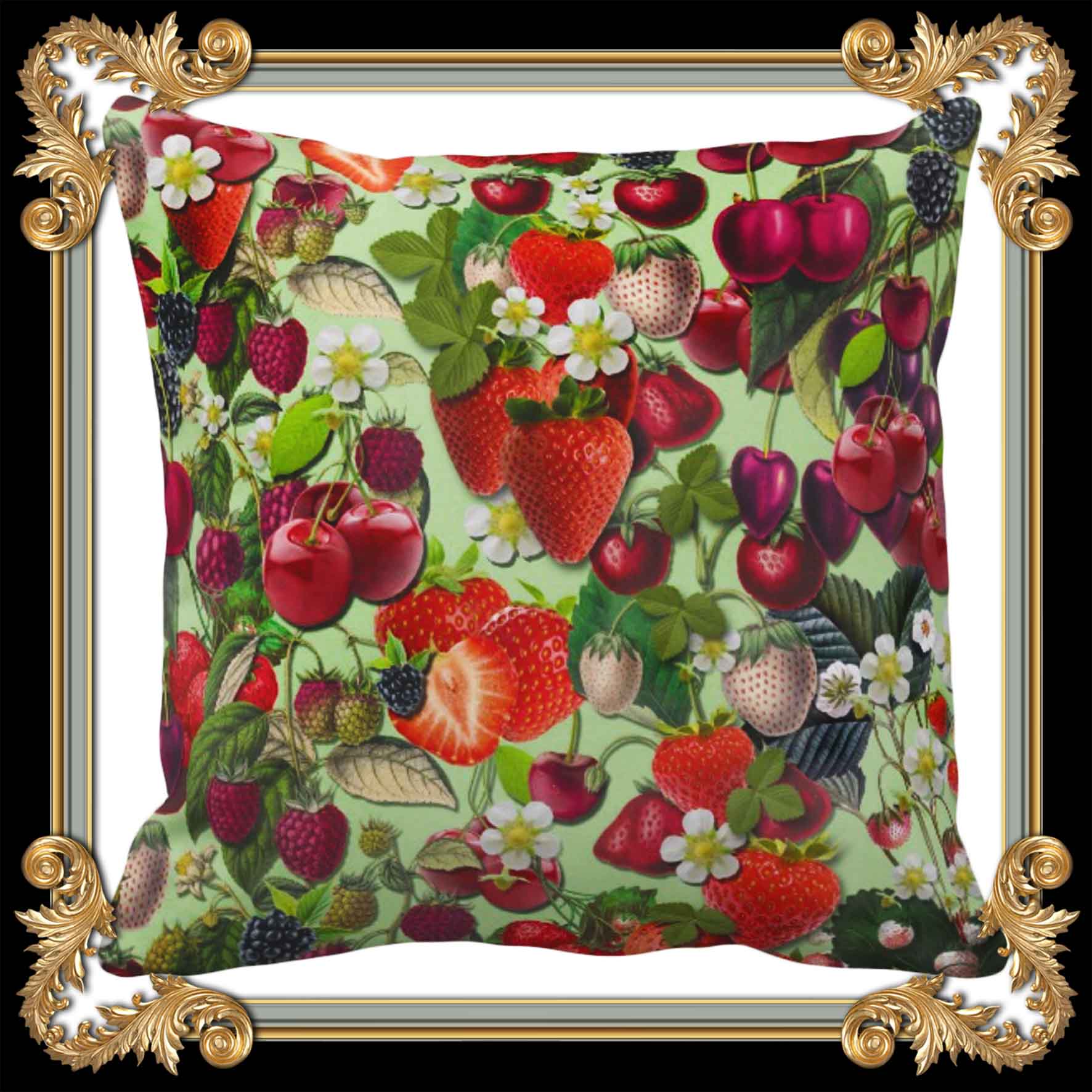 Stawberry Shortcake Pillow in Green
Strawberry, Cherry & Berry Botanical Reversible Pillow Cover
"One must ask children and birds how cherries and strawberries taste." Johann Wolfgang von Goethe
Vintage Botanical Illustrations & Lifelike Photography come together to create this stylish throw pillow. A Perfect Accent for that Country Home, Guest Room Retreat or Orangerie!
Designed by and Exclusive to Paradis Maison
100% Upholstery Grade Velveteen (Super Soft & Sumptuously Smooth)
Double Sided Design
Custom Made Just for You!
Made in the USA
Cover Only, insert not included
(Ships in USA 1-2 weeks)
A Portion of Every Sale is Donated to the Education of Underprivileged Children